"I started and finished the book in one day... It was that interesting! Two thumbs up Dr. Deaton!" - Amazon reviewer of The Best Public Speaking Book (2015)

"The style of writing is honest and approachable. Dr. Deaton makes it clear that there is a *right* answer to ethical questions, but rather than telling the reader what that answer is, he gives them the basic tools to find that answer for themselves and the forewarning that the answer might be a living thing, changeable based on new information and circumstances." -- Amazon reviewer of Ethics in a Nutshell (2017)

"I've assigned portions of the book to my students for several of my Public Speaking courses, and I always see improvements... This is not your ordinary Public Speaking book. It's the best you'll find." - Amazon reviewer of The Best Public Speaking Book (2013)
​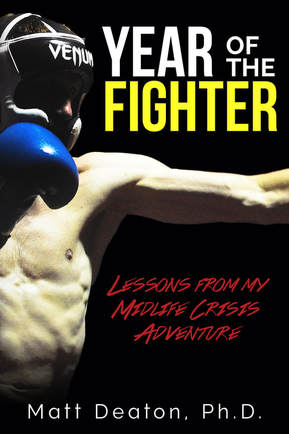 Year of the Fighter (2018)
I'd been a scrawny kid with a school bus bully. I loved the Rocky movies and the UFC, yet that was for other guys, not me.
I'd toyed with the idea of boxing, or kickboxing, or even doing an MMA fight, but never had the guts. Then at 37 I lost my cool at a football game. Walking away, I imagined my 85-year-old self looking back on my life:
"You always wanted to fight, but never did. You had one life. Now it's too late."
So I joined a gym and took the plunge.
"Just one MMA fight before 40.
You can do this."
How's combat arts nearing midlife? I survived, had one heck of a ride, and learned a great deal along the way.
Read about it firsthand in
Year of the Fighter: Lessons from my Midlife Crisis Adventure,
now available at Amazon
here.
---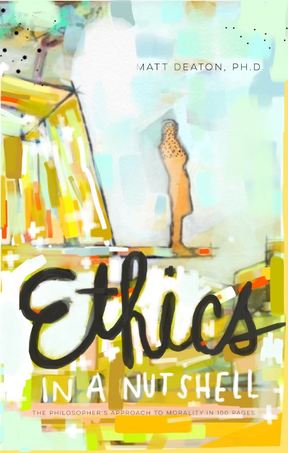 Ethics in a Nutshell (2017)
Ethics in a Nutshell
covers the basics of any good college ethics intro, minus the stuffiness:
Why philosophical ethics is compatible with religious moral reasoning
Why ethics isn't a mere matter of personal taste
The difference between legal and moral reasoning
The four dominant ethical theories
How to construct and evaluate moral arguments by analogy
How to develop an all-things-considered view
Revised and expanded for print, and featuring video lectures on each of the chapters at
YouTube.com/MattDeatonPhD
,
Ethics in a Nutsehell
is a good read for anyone interested in teaching or learning the philosopher's approach to morality in a hurry.
​Available at Amazon
here.
---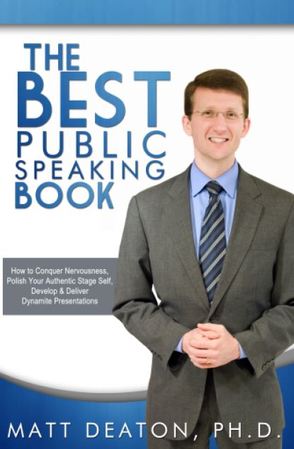 The Best Public Speaking Book (2013)
​I had the pleasure of teaching several oral concentration philosophy classes at the University of Tennessee, and
The BPSB
is based primarily on the concepts and ideas I put together for my students there, bolstered with lessons learned as a part-time comedy club host, conference presenter, and YouTube lecturer.
It contains advice and public speaking techniques you're unlikely to find anywhere else, such as the "Urban Honey Badger" assertiveness drill. As well as the basics on projection, silent message, preparation, etc. And can be organized around my three commandments of public speaking: Know Thy Material, Be Thyself, and Practice.
Available in paperback or on Kindle
here
.
---