"Deaton said virtually everyone in the audience has a dream smoldering in them and he urged the crowd to make their dream a goal and reality. 'Dreams are for suckers,' he said. Deaton urged his listeners to write down their dream as a goal and do it now. Don't be afraid to take some lumps along the way, he said. 'Failure is the price of success.'" - Tommy Millsaps, Monroe County Chamber of Commerce Board Member, General Manager and Editor, Advocate & Democrat (2018)

"Teachers enjoyed a powerful motivational speech by Dr. Matthew Deaton, renowned public speaking author and coach. Dr. Deaton's speech emphasized the importance of turning renewed commitments to education into achievable goals. To say teachers left the In-Service inspired would be an understatement. Teachers went back to their classrooms with lists outlining goals for providing students with the best educational opportunities possible, as well as professional strategies for meeting identified goals." - Monroe County (Tennessee) Superintendent of Schools, Tim Blankenship (2015)

"Great presentation! Needs to be part of the Leadership Academy." - participant in Ft. Belvoir Community Hospital (Virginia) Public Speaking Workshop (2014)"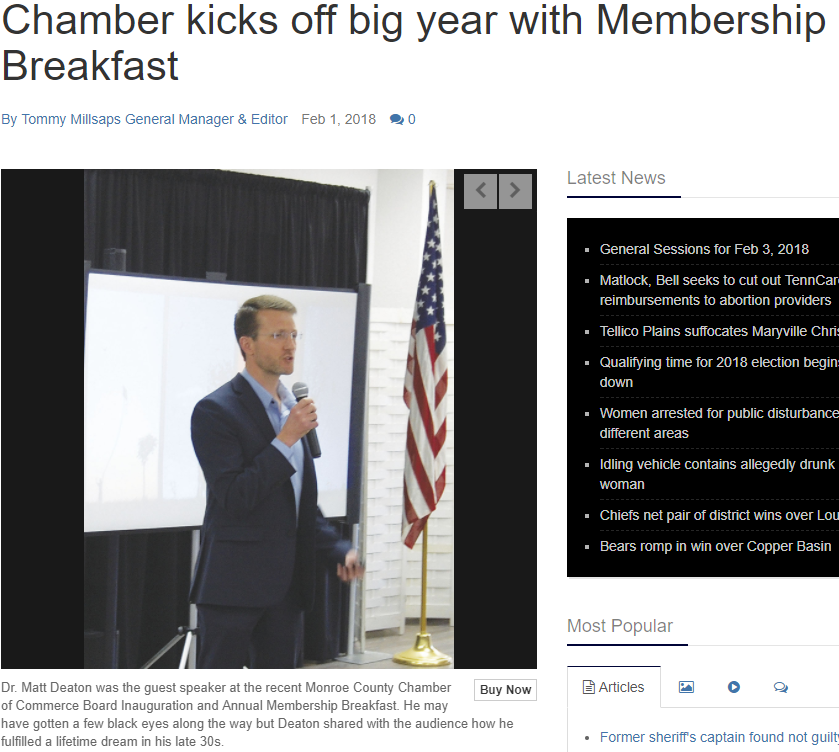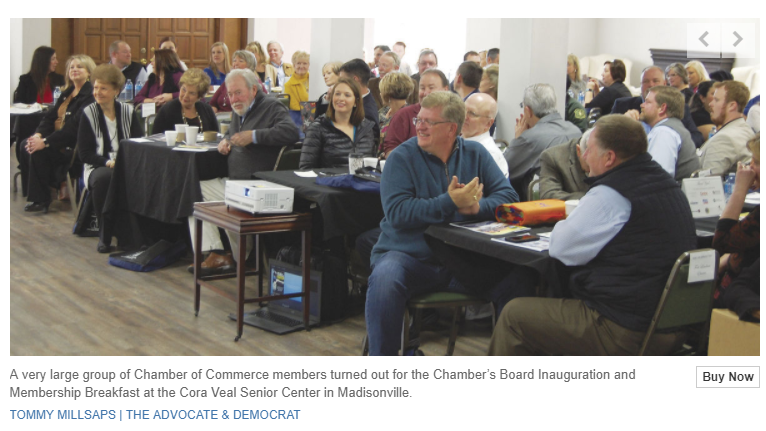 ​